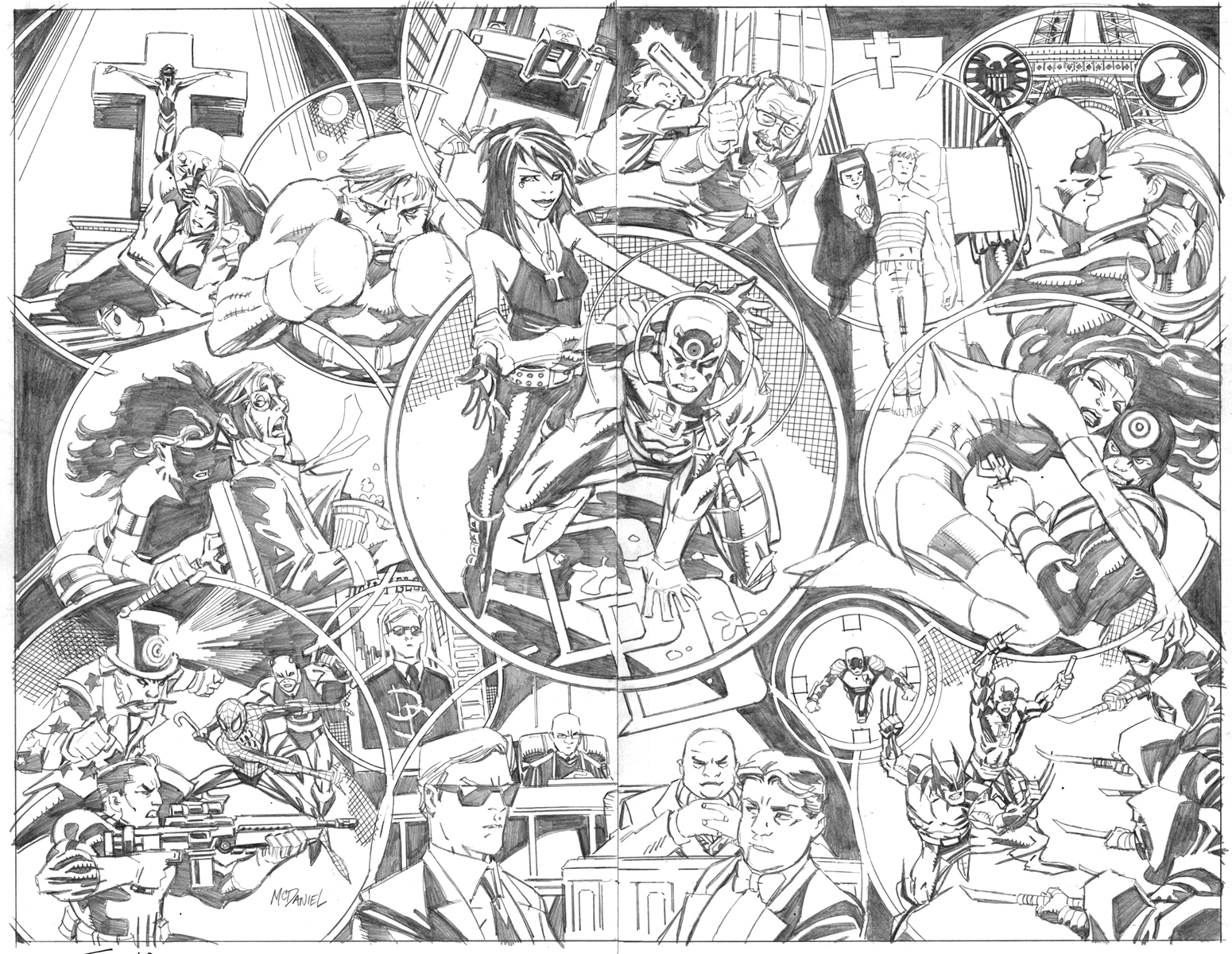 DOUBLE-PAGE SPREAD.
Click image to enlarge.
CUSTOM PACKAGE
When you choose this package, YOU tell ME the specs:
The Characters (unlimited!)
Description of Action
Description of Location
Special Requests (size, number of boards, etc.)
From these specs I create the final piece!
---
WHAT YOU GET!
The final illustration
Size: on appropriately sized art board(s)
Piece is signed in the live art area
Piece is autographed in margin
---
WHAT DOES IT COST?

It depends on the specs!

The cost is negotiated + shipping.

See shipping for information on these costs.
---
This sample illustration at left was done as a commissioned artwork!

This sample's specs were:
2-Page Spread!
The Characters: Numerous!
Description of Action: Individual vignettes of Death and Daredevil
Description of Location: Numerous!
The complexity of this piece classified it as a Custom Cover :
$400 (for the first page as a cover) PLUS
$300 (for the second page as a pin-up)
Pencils only!
Cost: $700
Easy!
---
Back to COMMISSIONS
---